'Town of BYALA on the BLACK SEA.'
Geplaatst 30 April 2008, 11:46

BYALA.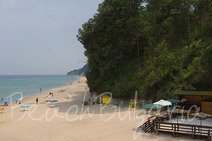 The small town of Byala is situated on a picturesque coast on the Black sea. It is a rich vine and wine center, with traditions in the wine industry that date back from ancient times. It is 50 kilometers sought of Varna and 80 kilometers northeast of Bourgas.
Today Byala is a pleasant sea resort with wide beaches, a lot of holiday homes and a beautiful water slide. This little sea paradise offers a lot of things to see and do.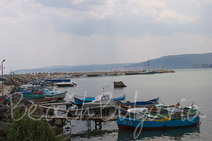 A small port is now being constructed on the coast. It will provide opportunities for small ships and yachts to land on the beautiful coast of Byala.
The resort is also interesting for its ethnographic complex that preserved a lot of traditional Bulgarian exponents.
Another opportunity is a visit to a rural local house where tourists can experience authentic, traditional customs. Horse lovers can also find a chance to practice their favorite sport in the site.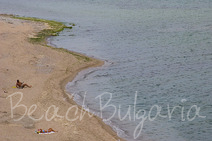 The demonstration center White rocks is a must for everyone who visits this beautiful town. It offers demonstrations of the formation of the unique white rocks. It is proved to be one of the few places where can be found traces from a giant cosmic cataclysm from prehistoric time.
Byala is an old village mentioned from the sea- farers ever since XIV century.
On the coast tourists can distinct the remains of one of the biggest ancient Bulgarian protective banks from VIII-X century. Close to the town can be seen the remains of a late antiquity fortress.